Prototyping and Manufacturing
At Neo Sports Lab, we provide low-cost prototyping, rapid tooling, low-volume and high-volume manufacturing services to support your product development and business needs. Our U.S. and international team of designers and engineers work with you to make your product ideas a reality through manufacturing technologies such as 3D printing, vacuum casting, CNC machining, plastic injection molding and a range of finishing services. We have established partnership with large-scale manufactures around the world for quick turnover in large quantity of orders. We have a dedicated overseas team in southeast Asia working directly with manufacturers.
Rapid Prototyping
Rapid prototyping involves specialized manufacturing techniques for making high-quality physical models of a design idea. Prototypes are useful for design improvement, as stepping stones to full production or for engineering testing. They are meant to be quick and economical, without the need for the investment in hard tooling. Many of our clients need to produce a physical part quickly in order to validate a design or to capture a fleeting sales opportunity.
Rapid prototyping has the following advantages:
Show your customers and investors a physical model of your product
Demonstrate the appearance, dimensions and features of your product
Test the market with your product before production
Save time and money by identifying and reducing design flaws
Improve and streamline the production process
Create multiple versions with different colors, surface textures and finishing processes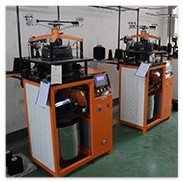 Low-Volume Manufacturing
Low volume manufacturing is a specialized service offering full production-quality products but in small volumes depending on the process used. This is an increasingly popular option for many product categories, allowing for a more limited investment in tooling and materials while providing quick access to markets, rapid response to shorter product life cycles and as a bridge between initial prototypes and high-volume production.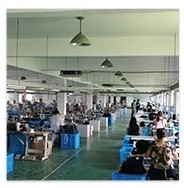 Create a bridge between a few prototypes and full-scale production
Reduce cost with no minimum orders, less expensive tooling
Provide rapid access to emerging markets
Respond quickly to shorter product life cycles
Allow for faster design changes
Lower financial exposure
Shorten production lead times
High-Volume or Mass Production
High volume manufacturing, also calls mass production, produces standardized goods in considerably large quantities. The term can also be used for describing continuous production or flow production, due to usually being manufactured on sizeable conveyor systems. This ensures that the whole process of manufacturing remains cost-effective.
Producing products in bulk results in their individual cost is decreased. This allows for a higher profit margin for businesses when all products are sold.
Advantages Of High-Volume Manufacturing
High-volume manufacturing has the following advantages:
Dramatically reduce cost for economically efficiency
Allow for fast production rate
Increase production accuracy